Friday, September 2nd, 2005
Exactly one week to the day after Circle Studios removed our windows, they came back to reinstall them–and they look fabulous!
Here are the windows (except for one casement window which is behind me) all ready to go back in. Note that they're actually flat now. Who would have thought?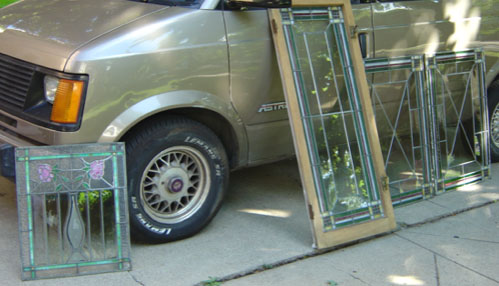 They started by removing the boards, setting the panes back into the frames, and securing them in place with nails.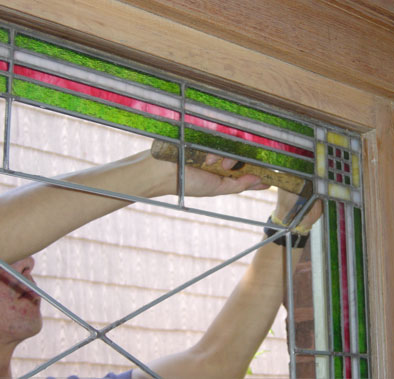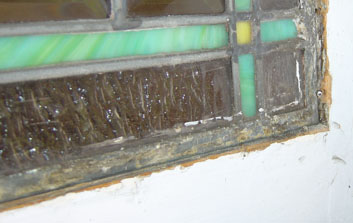 Once the windows were set back into place, they daubed glazing compound around the perimeter of each window: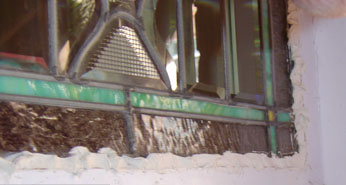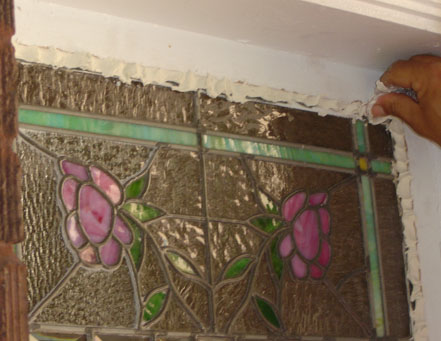 And then they smoothed the glazing compound out. Just that easy. I'll try and get some real "after" pictures when we get a nice sunny day.
Thanks again to Andy and Joseph from Circle Studios. They did a fantastic job and took really good care of our windows–we couldn't be happier with their work.