Wednesday, September 29th, 2004
John Necs and his father arrived right on time this morning at 8:00AM. They spent the day rough sanding the second floor bedrooms and hallway; our house now has the cool clean smell of a lumberyard full of freshly sawn oak. And I love the way the raw wood looks–you can't see the beautiful grain, but you know it's under there. Here's the master bedroom floor rough sanded: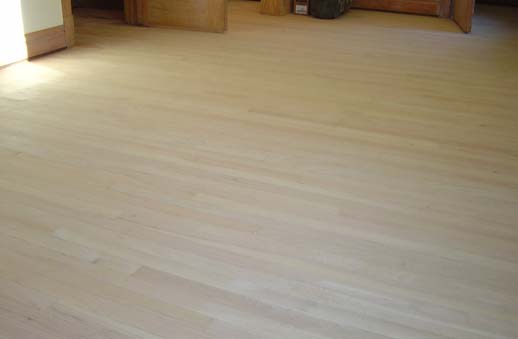 And they did a little patching work on the steps: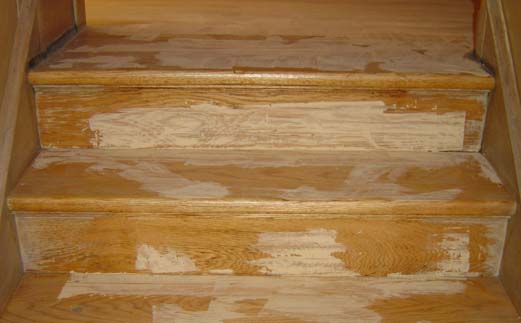 They've got a few more days of sanding to go, but it's already obvious that these guys are doing their work very carefully and very thoroughly. We've got until Friday morning (Oct 1st) to pick a stain, and the finish goes on on Monday.